About palm oil
Palm oil is found as an ingredient in many of our products, primarily in food products and in personal care products. Palm oil comes from the fruits of the palm and is pressed out of the pulp and the kernel of the palm fruit. One of the main reasons for the popularity of this vegetable oil is its performance.
The palm is simply one of the most efficient oil crops available, which means that it has a high yield per hectare compared to other sources of vegetable oils. The palm is most commonly grown in countries such as Malaysia and Indonesia and is unfortunately also associated with deforestation and other potentially critical social conditions for both the workers involved and the surrounding communities.
Deforestation is high on the agenda both at an international and national level. It is therefore also an important task for Salling Group to contribute positively in relation to minimising the negative consequences of palm cultivation.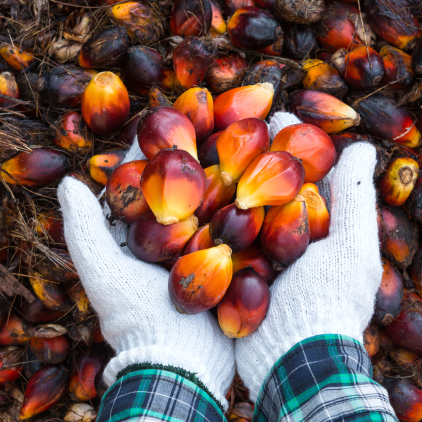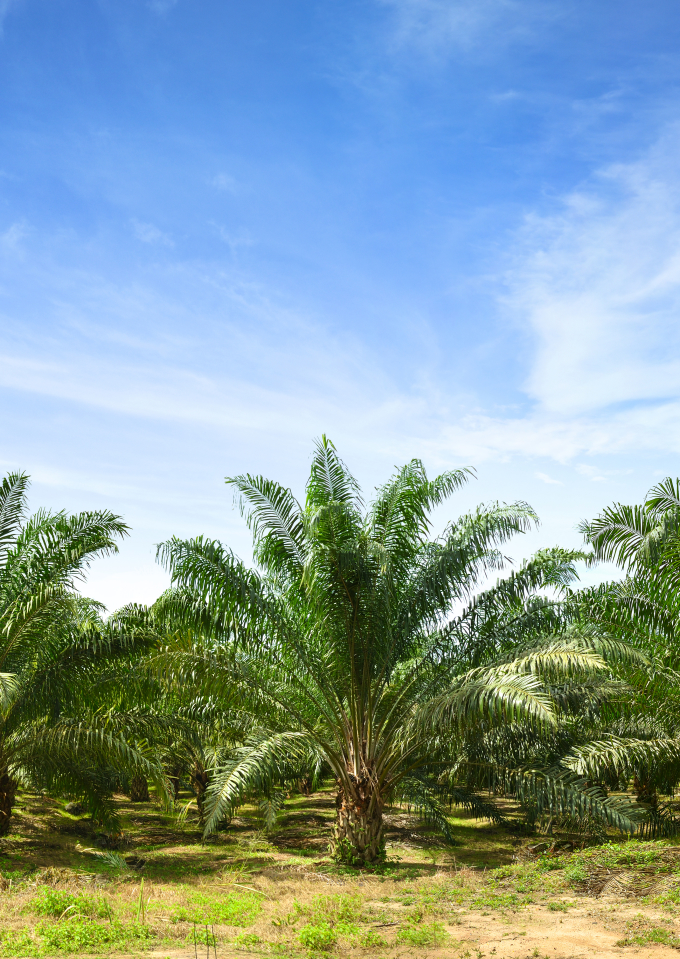 Alliance for Responsible Palm Oil
Salling Group has been a member of the Danish Alliance for Responsible Palm Oil since 2021.
In the Alliance, we discuss the problems associated with the cultivation of palm oil and potential solutions. Together with the other members and supporting members who represent manufacturers, NGOs, trade unions, think tanks, ministries and other retailers, we get to illuminate the challenges from several different angles, which contributes positively to constructive initiatives.
We commit to action via the publication of an action plan that describes actions to ensure progress – in addition, we report on an annual basis to the Alliance's secretariat.
Our targets
100% of our Private Label products that contain palm oil must be Roundtable on Sustainable Palm Oil-Certified (RSPO) at the minimum level of Mass Balance and Segregated by 2025.
Alongside registering products containing palm oil and collecting RSPO certificates, we are working to achieve more transparency and traceability in our supply chains. We strive to ascertain the plantations from which the palm oil originates.
RSPO standard
The RSPO standard contains a number of principles and criteria aimed at the actual production of the palm oil, i.e., the plantation. The standard aims to be an implementation tool and a control in connection with the initiation and maintenance of sustainable production practices. At the same time, it is important that the later links in the supply chain are able to handle and separate certified and non-certified palm oil, depending on which supply chain model they use. Therefore, these links are also certified according to the Supply Chain Certification Standard. The different supply chain models: